Breadcrumb Trail Links
News Local News
Published Sep 06, 2023  •  1 minute read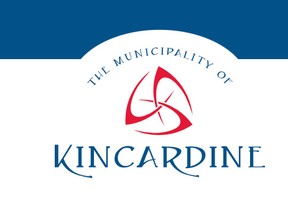 Article content
The Municipality of Kincardine is seeking public input on a new Parks and Recreation Master Plan.
Advertisement 2
This advertisement has not loaded yet, but your article continues below.
Article content
"By creating a parks and recreation plan, we're drawing a roadmap for our future well-being both physically and financially," said Jayne Jagelewski, director of community services, is quoted in a media release. "We're asking the municipality of Kincardine to 'pipe up' to provide input in developing a plan by the community, for the community." 
Article content
The Municipality has retained the consulting firm of McQueen Galloway Associates to lead the creation of the plan, which will drive future actions on all aspects of recreational infrastructure development and service provision across the municipality's range of indoor and outdoor assets. 
Broadly, the objectives are to identify the needs of current and future residents, to align the plan with the municipality's other guiding documents and Strategic Plan, to complete a full inventory of recreational facilities and open space, to conduct a service and programming delivery review, and to ensure financial sustainability, as well as to develop a framework for facility optimization, organizational options, financial modelling, funding, and revenue generating opportunities. 
Advertisement 3
This advertisement has not loaded yet, but your article continues below.
Article content
According to the release, development of the master plan will be through the consideration of stakeholder needs, recreation trends, best practices in recreation and the municipality's capacity to grow. 
Recreation and programming service providers will evolve throughout the duration of this five-month process. 
Residents and stakeholder groups will have the opportunity to participate through an in-person public workshop beginning at 7 p.m. on Sept. 20 at the Davidson Centre, located at 601 Durham Street. 
The consultants will have a short presentation and then community members will have their opportunity to share insights on the gaps, priorities, and opportunities for parks and recreation in a small table format. 
Other community engagement opportunities include an online survey set to launch in October. 
Arrangements for individual conversations can be made by reaching out to tracey@mgagroup.ca or by calling 905-749- 2152.
Article content
Share this article in your social network
Comments
Postmedia is committed to maintaining a lively but civil forum for discussion and encourage all readers to share their views on our articles. Comments may take up to an hour for moderation before appearing on the site. We ask you to keep your comments relevant and respectful. We have enabled email notifications—you will now receive an email if you receive a reply to your comment, there is an update to a comment thread you follow or if a user you follow comments. Visit our Community Guidelines for more information and details on how to adjust your email settings.
Join the Conversation
Advertisement 1
This advertisement has not loaded yet, but your article continues below.