Breadcrumb Trail Links
News Local News
Published Aug 14, 2023  •  Last updated 5 minutes ago  •  2 minute read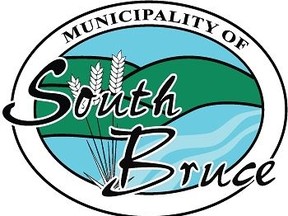 Article content
Five South Bruce students have each been awarded a $1,000 bursary to support their continued education.
Advertisement 2
This advertisement has not loaded yet, but your article continues below.
Article content
Alena Cassidy, Emma Culbert, Harley Martin, Michelle Van Stuyvenberg, and Viviane Weiland were recently named recipients of this year's South Bruce Post-Secondary Student Bursary, which is funded through the Early Investment in Education and Skills Fund provided by the Nuclear Waste Management Organization.
Article content
According to a media release, applicants were asked to submit an essay explaining what changes they believe may occur in South Bruce should the NWMO's deep geological repository be sited in the community.
Representatives from the Community Liaison Committee (CLC), municipal staff and the NWMO reviewed and scored the applications. Names and other identifiable information were redacted from the applications to ensure a fair and anonymous selection process, according to the release.
Advertisement 3
This advertisement has not loaded yet, but your article continues below.
Article content
"Applicants showed a keen interest in community involvement and career goals that made it clear to the bursary review committee that the future is bright in South Bruce," CLC member Lexie Colvin is quoted in the release.
Since 2019, the bursary has been offered annually for municipal residents enrolled in a post-secondary education program for the upcoming fall term.
Cassidy is currently enrolled in Conestoga College's Business Administration – Supply Chain and Operations Management (Co-op) program. She is interested in a career in the nuclear field that encourages facing challenges head on and is most interested in the purchasing side of the supply chain.
Culbert is working toward a degree in civil engineering at the University of Waterloo. She strives to work in a fulfilling profession and make a difference in her community by helping to build and improve infrastructure in South Bruce.
Advertisement 4
This advertisement has not loaded yet, but your article continues below.
Article content
Martin is currently at the University of Windsor studying Human Kinetics — Movement Science. Her aspirations include going to physiotherapy school to become a physiotherapist. She looks to help others by improving their mobility, general functioning and overall quality of life.
Van Stuyvenberg is studying Instrumentation and Control Engineering Technology for Industrial Automation at Lambton College. Her main objective following post-secondary is to apply at Bruce Power to work as an instrumentation and control technician.
Weiland is currently attending the bioresource engineering program at McGill University. After her studies are complete, she plans to pursue a career in urban ecology to design sustainable ecosystems that integrate human society with the natural environment.
Article content
Share this article in your social network
Comments
Postmedia is committed to maintaining a lively but civil forum for discussion and encourage all readers to share their views on our articles. Comments may take up to an hour for moderation before appearing on the site. We ask you to keep your comments relevant and respectful. We have enabled email notifications—you will now receive an email if you receive a reply to your comment, there is an update to a comment thread you follow or if a user you follow comments. Visit our Community Guidelines for more information and details on how to adjust your email settings.
Join the Conversation
Advertisement 1
This advertisement has not loaded yet, but your article continues below.